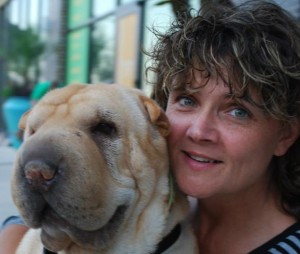 Hi there,
My name is CJ. I write. Non-stop. Code and Content. I laugh. Pretty much non-stop on that, too. I generate ideas, I love brain-storming and what a high it is to connect with amazing people.
I wrote all of the poems and essays you just found here, and took all of the photos you see here, unless noted otherwise.
I speak about several topics, which I'll list here soon.
I invent things, play music, hang out with my doggies and friends, play cards, and scuba dive in my spare time.
Here's an interview Dave Young did on 2011.09.06, where he and I have a lively conversation about how to connect with other people. If you like what you hear, I hope you'll connect with me.
My Facebook is http://facebook.com/cjromb – Just tell me you found me here!
Here's an Ignite Presentation I did in Fort Collins in 2010 when I was married.
I have a teddy bear named Go Gordy. He's doing lots of punny stuff. You can be his friend here: http://facebook.com/gogordy. If everything goes well for Go Gordy, he'll finish up a few books about his adventures soon.
Thanx for taking the time to read about me! If you comment on things, I'll comment back…unless you're spam. I like the Spam Delete function. 🙂