I planted a garden this year, taking another step in reclaiming the space my (now ex) husband and I used to share. I wanted to see something growing here. I longed to experience new life again, in a home where everything that mattered to me got so neglected or mistreated, it died. I needed to take another step to accept that death, and let it go.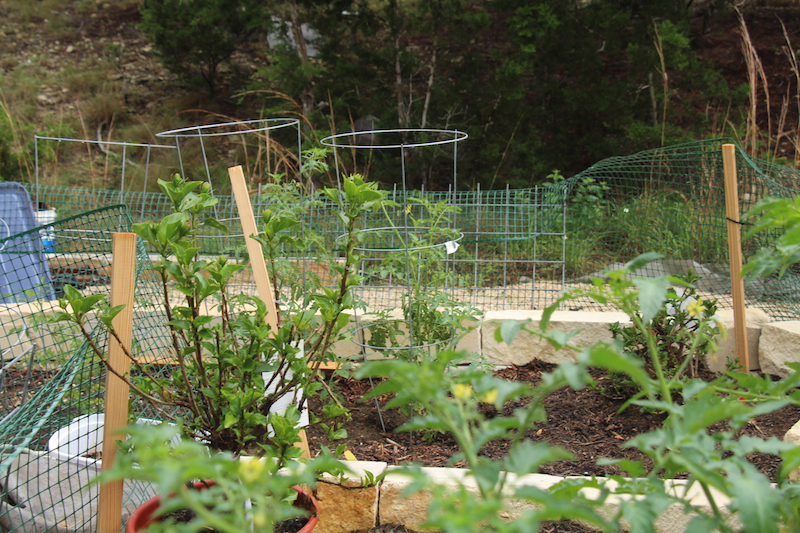 I was and am incredibly proud of the work I've done back there, even though there's much more to do. Showing up and caring to do my best in this garden was an important, healing step for me. And now, most of the plants and seeds are growing and thriving, and I can't wait to eat lettuce and brussel sprouts, carrots and all those tomatoes. But the cucumbers never came in, and a few herbs I planted didn't do so well.
Of the herbs I planted, there's a lot of mint, which is now beginning to compete with the tomatoes for space. There's also one sweet basil left, but it's going to need some drastic intervention to survive. I lost the remaining three herbs – one sweet basil, one purple leaf basil, and one dill plant.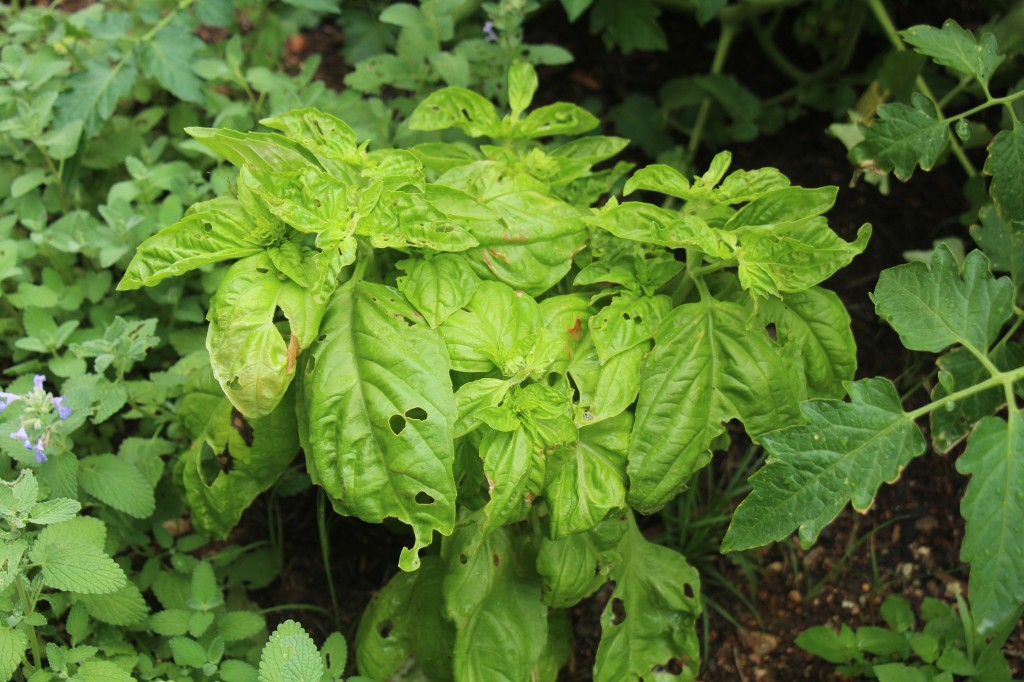 I left the dead herb remains in the garden, while I paid attention to more pleasurable pursuits. Their carcasses became overshadowed by tomato plants quickly climbing out of tall cages.
I celebrated the blooms beginning to show up everywhere on the tomato plants' sun-craving vines, while I studiously ignored the dead herbs rotting or shriveling nearby. I've grown quite the talent for ignoring this kind of thing.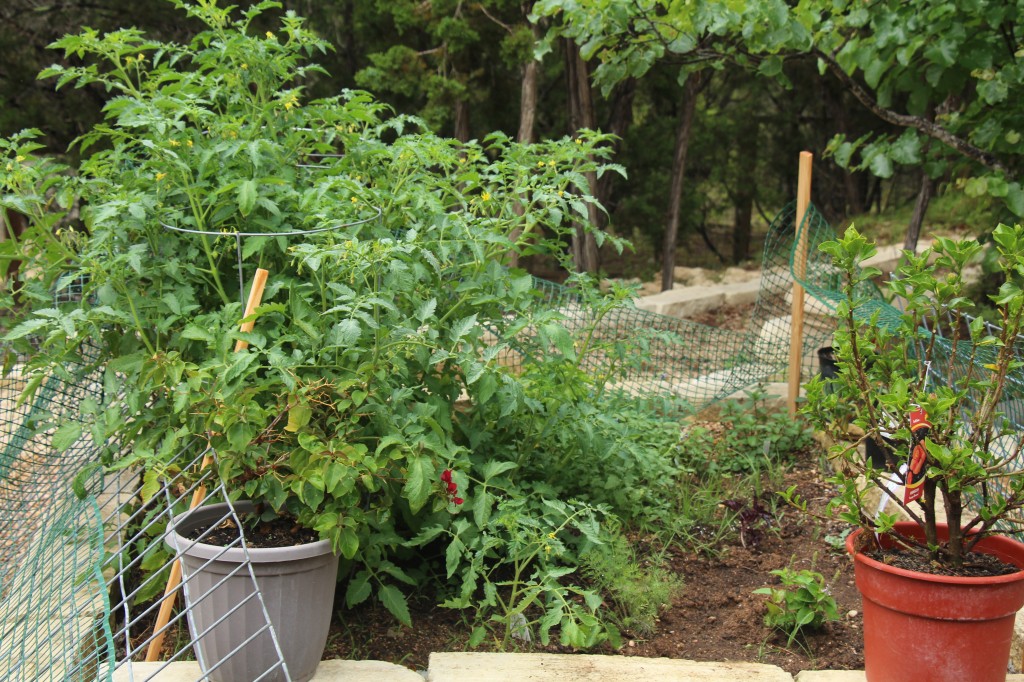 Yesterday, I decided I'd had enough of ignoring dead things, so I bought three new plants to replace them. I found another purple leaf basil that's twice as big and much more vibrant than the original one I'd planted. And I found a dill plant I hope will make it, despite looking a tad bit brown.
But I couldn't find a sweet basil, which made me slightly sad, because it was a comfortable herb I could rely on. Instead, I found a Basil Holly. Time for something new, and this was the best I could do. So I bought it and took it home, telling myself it was going to be just as good, or maybe even better than the other one I'd originally planted.
And although I liked the predictable sweet basil, the purple basil is my favorite. I love the unique color, and its unashamed, ruffly leaves.
Today, I dug up what was left of the dead plants, and I replaced them with these new ones. Exactly 12 days has passed from the time I'd admitted to myself those plants were dead, and accepted that I'd either have to live without them, or get new ones. And while I was digging up the dead and replacing them with new plants, I realized it was also exactly 12 days between April 8th, when my (now ex) husband and I divorced, April 20th, when he replaced me with a new wife.
They've been involved since before he moved out of our house, so perhaps the 2.5 years he and I were separated before the divorce gave them a chance to learn about each other and grow in a positive way. Maybe he'll decide this new wife is better than me, in the same way I'm holding out hope for my Basil Holly. From my heart, without malice, I do hope for his new wife's sake, that what killed our 23.5 year marriage for me, doesn't kill his new one.
And when the newness wears off, may he still find his wife succulent and beautiful, without getting frustrated and mean when she's prickly or needy.
As for me? It was the right decision to dig up and replace those dead plants, just like it was the right decision for me to walk away from the carcass of my dead marriage.
It's taken me awhile to begin putting new life in its place, but I am patient and looking forward to what blooms from this change in my life. And while I feel better equipped to take care of my new plants, because I understand what went wrong, I still have plenty of learning, growing and healing to finish before I consider myself ready to replace my (now ex) husband.
~ cj 2013.05.15