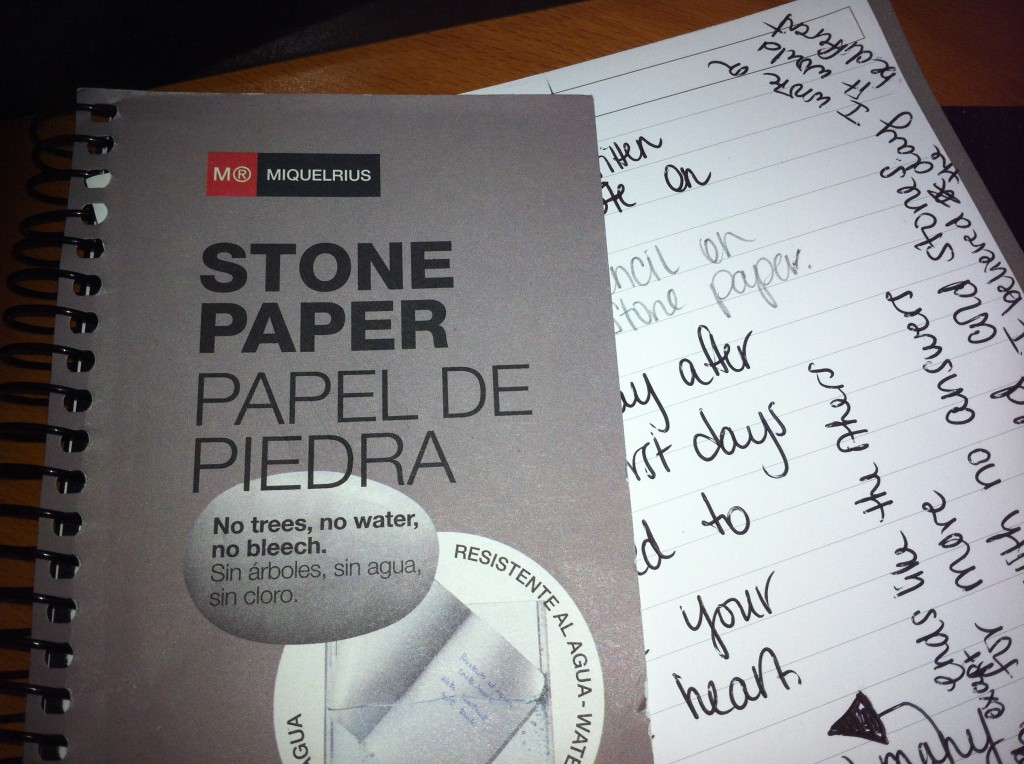 Today is the first day
I've written on stone paper.
I find it cool to the touch
and beautifully soft
as I caress its pages
with my fingers
and press my pen
into filling its lines.
It is also the first day
after many other first days
I've filled with my aching search
to understand
how your heart went
so stone, stone cold.
Perhaps I believed a day
spent writing on stone paper
would connect me to
some deeper truth
beneath the cool smooth surface.
But in spite of what paper I choose,
and no matter how many stones
I overturn seeking answers,
each day of firsts
ends like the others,
with more pen filled paper,
tucked under more stones,
and me,
further than ever
from our last caress,
still filled
with that aching need
to understand
how your heart went
from beautifully soft to
so stone, stone cold.
~ 2013.04.20