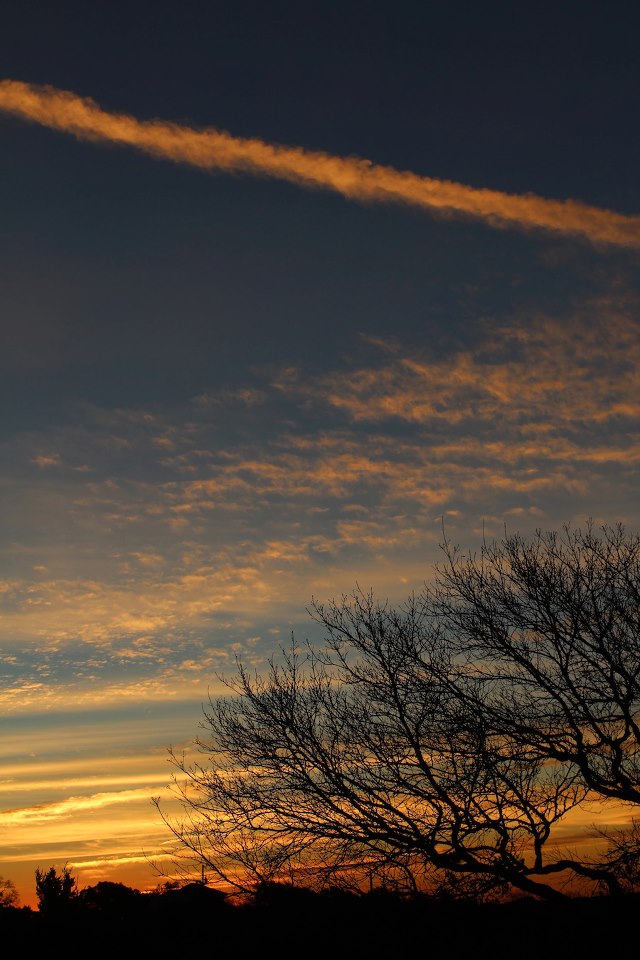 This morning's sunrise was so beautiful.
I was on my deck, peanut butter and honey toast, coffee. At first, "Forever" started playing on my phone, an alarm I set that always makes me smile.
But as I took some pictures I began to play the recording of the song I've been playing on my piano, a recording of which I'd made this morning, to see if it would tell me its name. It fit so well with the sunrise.
As I took picture after picture, I was thinking about all the times I've had the humbling privilege of witnessing this from a space I've created and managed to hold onto in the turmoil of the past few years.
Each one is unique, and delivers in its rising, a colorful chance for a memorable day.
All this trouble in my life, skirting around the edges, sometimes flooding in when I can't hold back the storms, can't compete, can't overcome, can't win out, over all the treasures in the center.
I turned off my camera for a little while and I just watch and I listen. How many people get to have what I have?…A beautiful sunrise from this kind of space, a camera that captures it so I can share it with others…my doggies wagging their tails and asking for love. Food whenever I need it, laughter whenever I want it, and priceless friends that have carried me through all my worst pains.
This morning, the sunrises looked a bit plain as far as sunrises go. But I just had a sense that something stunning was on its way. And I was right. It was unspeakably gorgeous.
And as I stood there, taking pictures today, enjoying another blessed sunrise, I breathed in deeply and felt my eyes fill with tears of
gratitude. I am so lucky to have this moment, this new day rising, on my path to a beautiful future that I'm ready to rise up to as well.
~ cj 2013.01.31
To see the album with all the rest of the beautiful pictures, here's a link:
http://www.flickr.com/photos/cjromb/sets/72157632653812191/