Beautiful,
but so very cold
when I touched it.
Misleading,
it turned out
to be nearly hollow.
Everything
inside it
drained out
as soon as I
tipped it a little.
I took some photos
so I would remember,
then shattered it,
and went in search
of something
solid
and warm.
~ cj 2013.12.09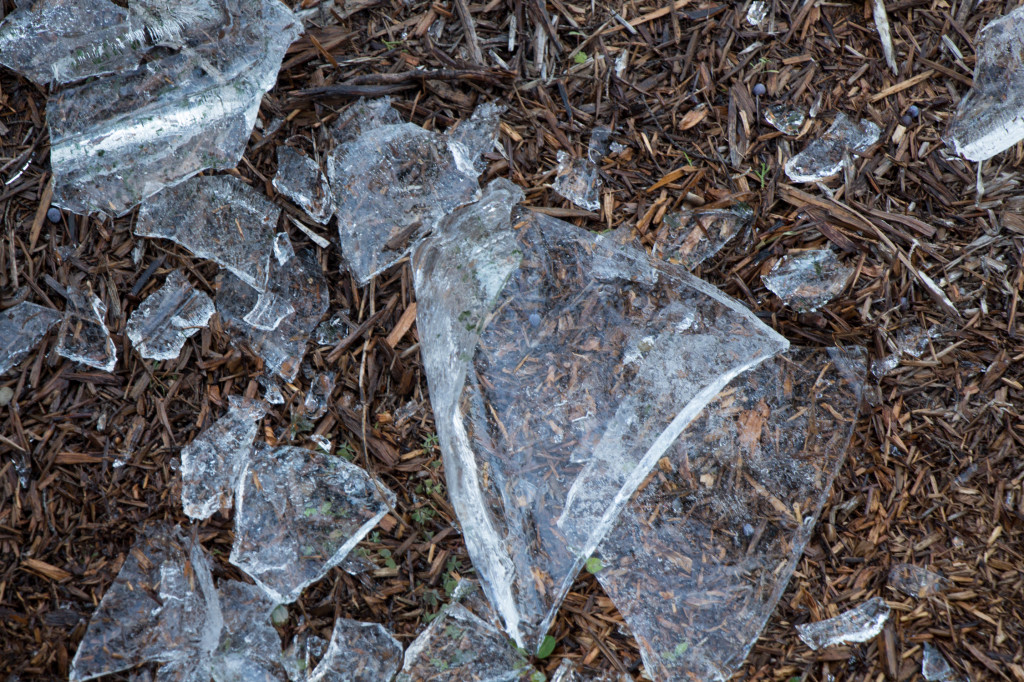 This is a block of ice that I pulled out of a little gulley created by the rain in a tarp. It was frozen on the outside, but still full of icy cold liquid on the inside. It was heavier than I expected, so I accidentally poured it all over myself as I was setting it up on the ledge. Icy cold, and now a perfect analogy.