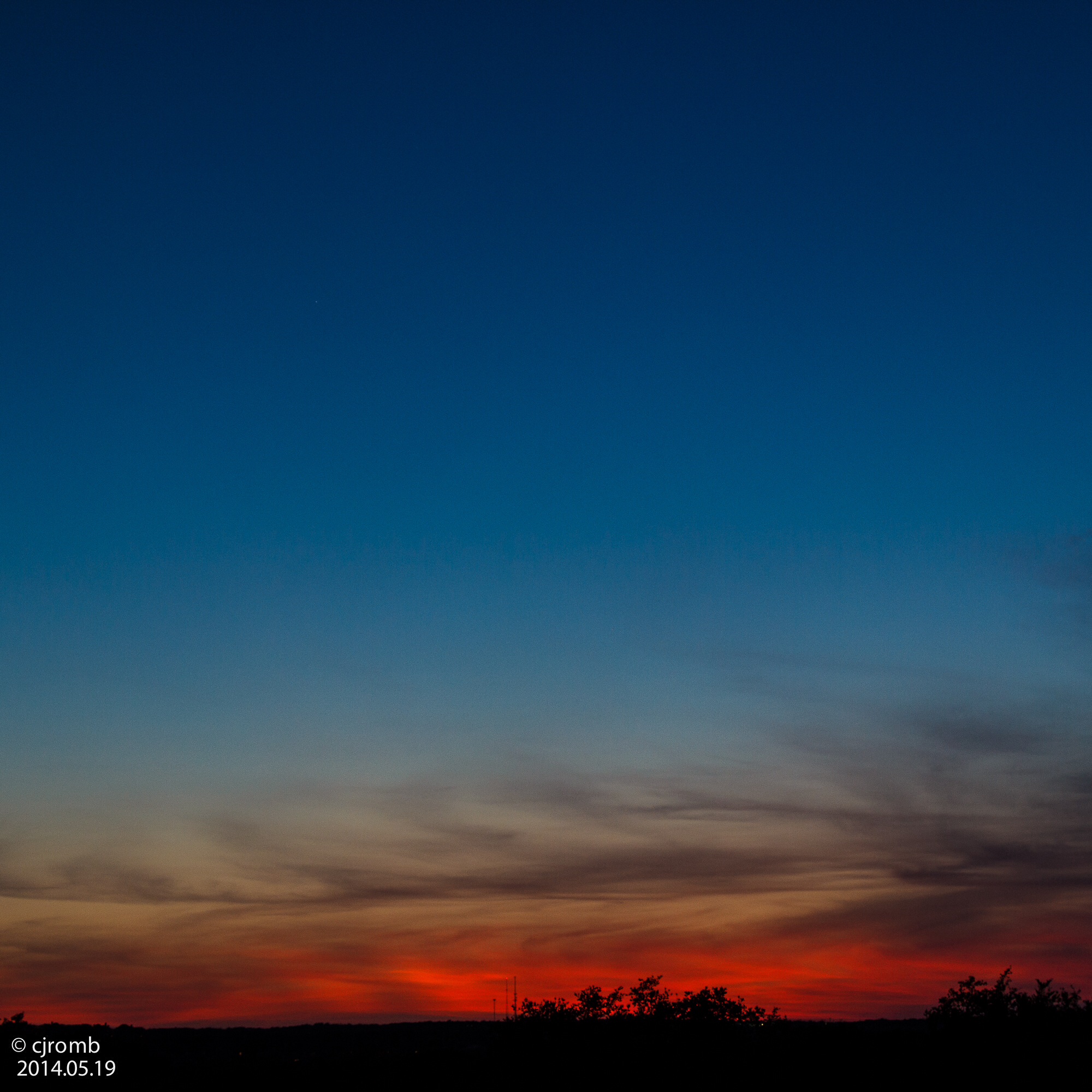 Such a quandary; when to stay put and sit in peace to wait, and when to leave, because too much reasonable time has passed.
It is my single greatest challenge, especially when it's something my heart cares deeply about. Is the best yet too come? Or am I being a fool watching life go by?
I've been punished greatly for waiting too long, and I've missed out on special moments for leaving too soon.
The night I took this photo, I was pondering this very topic, as the sunset faded to blue and grey.
I decided to go, but then, as I was putting my cameras and tripods away, I looked one more time at the horizon. And that's when I saw the most beautiful rose colored clouds appear, just below some gently feathered grey ones. I was grateful I'd waited and looked.
Tonight I stayed out a little longer than I normally do, too, and again, I was rewarded.
Those two nights? Perhaps I can add two more tick marks in favor of waiting, because of them. But beautiful as they were, I am no closer to solving my quandary.
When to stay put, and when to pack it up and move on; I'm not sure I'll have the answer before my own sun goes down.
Perhaps it doesn't matter, as long as my time is filled with beautiful moments that my heart cares deeply about. And perhaps that's what hope is all about – that whether i stay or choose to go, I keep on believing the best is yet to come.
~ cj 2014.05.21