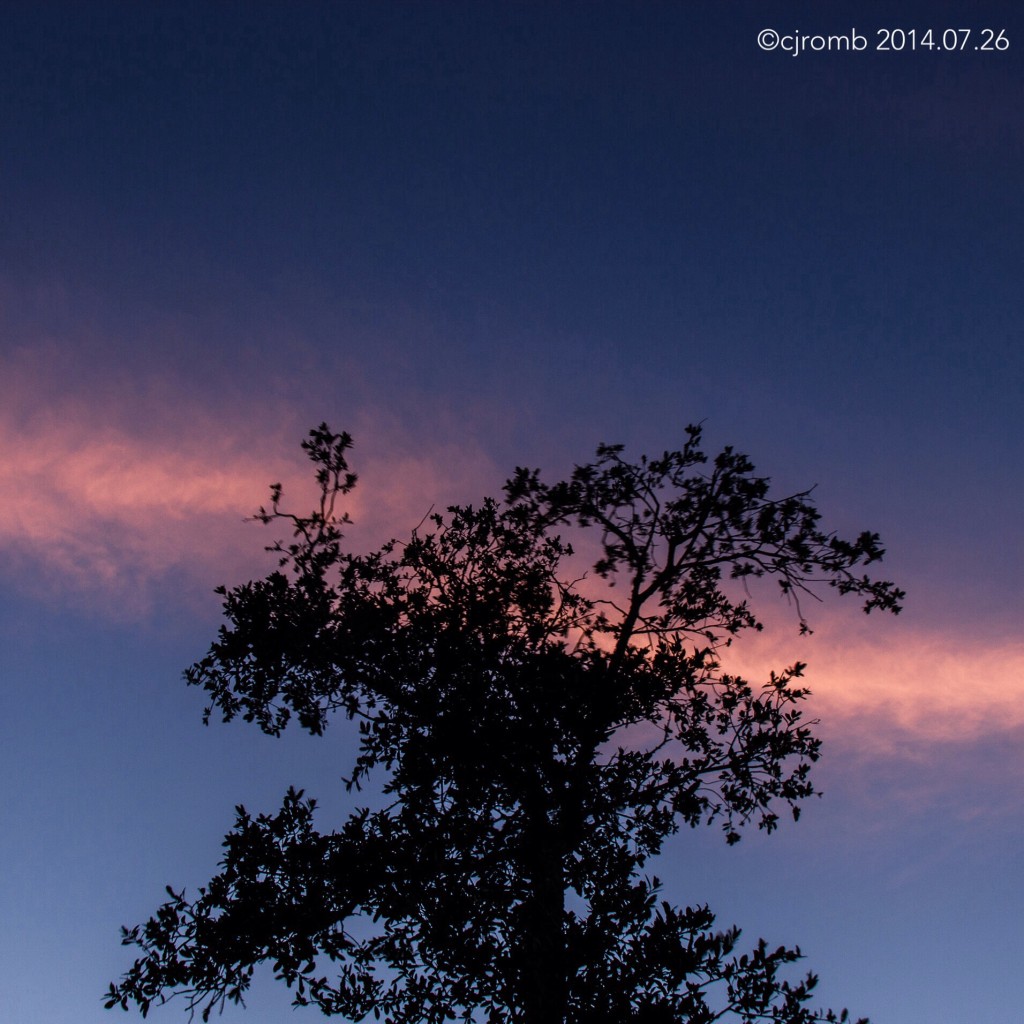 You are alive,
growing,
a leaf,
a branch,
a ring at a time,
stubbornly rooted
in an earth of
your choosing.
I see now
that I was
but a colorful streak
of dusk-time fun
splaying and twisting
through the same sky,
changing
from white
to yellow
to pink,
helplessly
spinning,
crying,
look at my
colorful love,
trying to touch you,
giving my all
to distract you
from falling darkness
neither of us
wanted to face.
I entered,
then exited
your life,
my heart-light
dissipating,
my colorful love
disappearing
from your sight,
imperceptibly
at first,
but then
unmistakably.
the essence of what
I was to you,
a light show
for a moment of life,
fading into nothing
that really mattered
to the whole of
your grounded
lifetime.
Oh for me
to have stayed,
but that isn't
what the world
could give me.
I am not a tree,
and you do not want
to be with a trail of color
that streaks through the air
on wings made of clouds.
When night fell
it was clear
the best we had done
was make each other
more beautiful
and interesting
for the moment
we were in
the same sky.
~ CJ 2014.07.27